Sharing today is the perfect appetizer. It's filled with fresh veggies, hard-boiled eggs, and raw feta cheese. Make your dining table richer!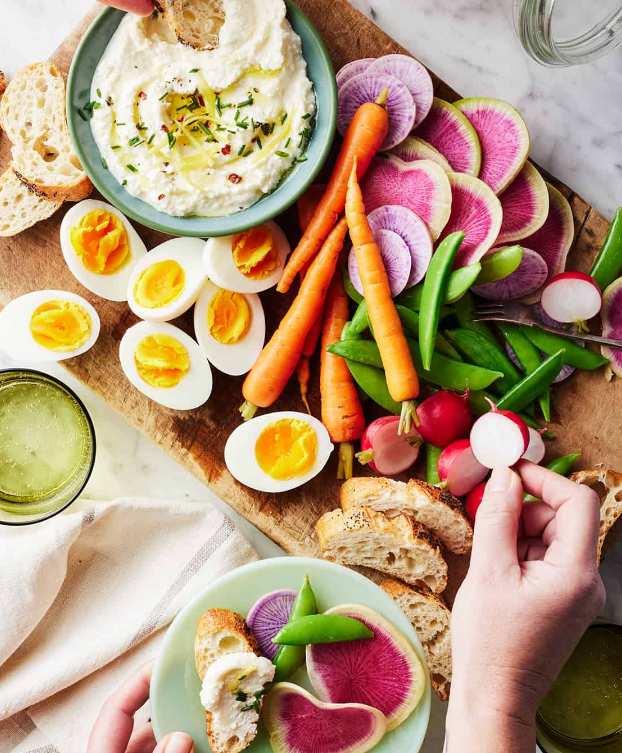 Mother's Day is coming. Today's sharing will be an excellent performance opportunity! A spring appetizer board like this is sure to turn out to be a great attraction sometime over the weekend!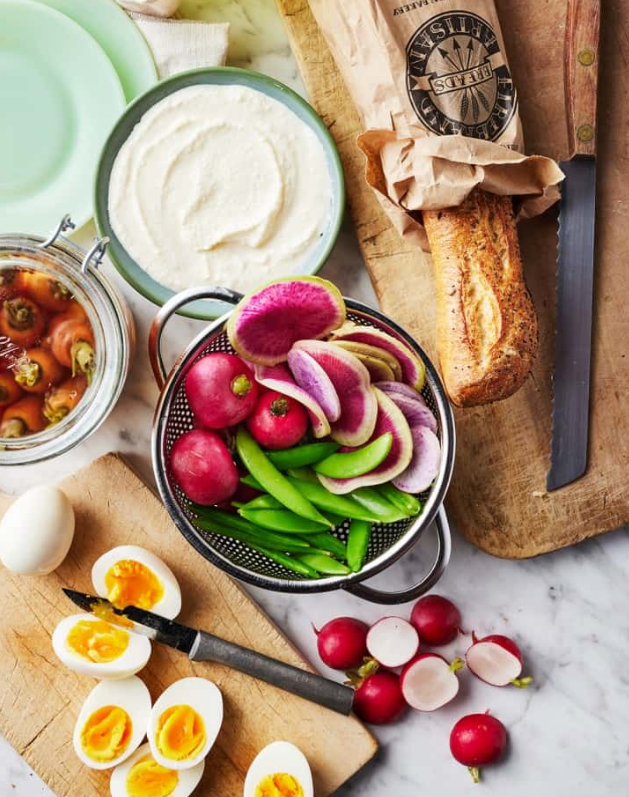 When I make appetisers I always like to start with seasonal vegetables. Carrots are my first choice in spring as they have so many bright colours to accent the food and a crisp texture that makes them perfect for dipping. Blanched peas and asparagus are also very tasty each spring, as are carrots. Today, I'm using pickled carrots. These ingredients add a brightness to this fresh appetizer!
Of course, I like to serve a creamy dipping sauce alongside all those crunchy vegetables. The whipped feta is a spring favourite of mine. Its rich, tangy flavour complements the fresh sides I like to use at this time of year, such as herbs and lemon zest.
In addition to the vegetables used for the dip, I like to include some starchy foods. French baguettes, for example, and likewise biscuits and crostini bread are good choices.
Finally, I like to add hard-boiled eggs! I think it makes the plate look festive.
Delicious and nutritious recipes will be our best choice!