Located some six hundred miles off the east coast of the United States, Bermuda feels like an escaped Channel Island. Slightly smaller than Guernsey, the North Atlantic archipelago has the same number of inhabitants and a similar mix of first-class beaches, historic coastal fortifications and winding stone-walled lanes, and flowers in full bloom.
Still an icon of a tax haven, although the local Bermudians will get angry if you mention the word.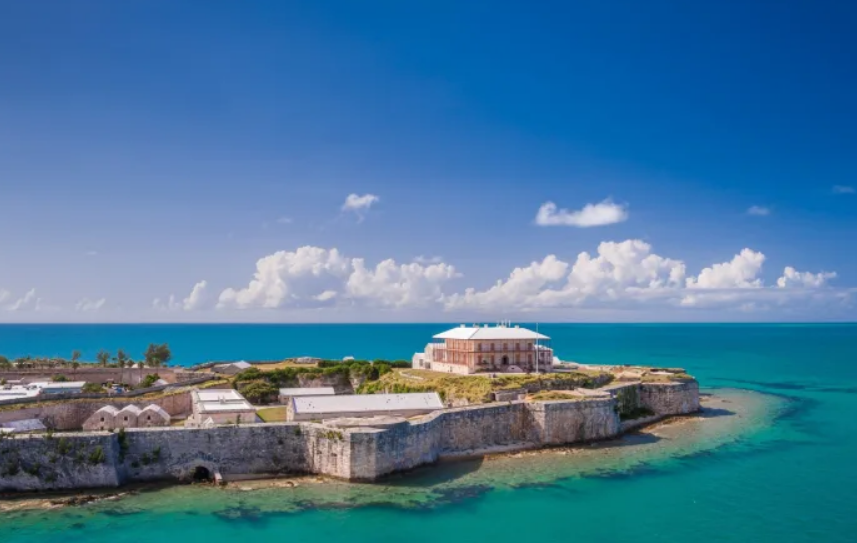 After almost seven hours or so flying from London, I was surprised to discover that Britain's oldest and most prosperous overseas territory has little connection with Blighty. Driving to the left, there were plenty of red mailboxes, but two-thirds of the arrivals were from the United States. Although the Queen's head still adorns the Bermuda dollar, the currency is pegged to the US dollar at a ratio of 1:1 so you can pay for anything in US dollars.
Bring plenty as this is not a budget destination. Hotels are expensive and most restaurants add a service charge of around 20% to your bill. On the other hand, the reinsurance capital of the world is a safe, clean and civilised place that doesn't tolerate neon signs or billboards and only allows one KFC outlet.
Bermuda is not as dull as one might expect either, centred on St George's Church, which now has World Heritage status thanks to its well-preserved 17th century architecture. These include St Peter's Church, built in 1612, which has a segregated cemetery and is one of several thought-provoking stops on the island-wide African Diaspora Heritage Trail – around 60% of Bermudians are descended from African and African slaves.
Bermuda was also linked to the Portuguese outposts of Madeira and the Azores after indentured farm labourers were brought here in the 1840s. This heritage helps to explain why Bermuda is culturally part of the Caribbean, even though this pleasant climate is 900 miles to the south – so the high season here is during the summer months when the average temperature reaches 28 degrees Celsius. Bermudians love cricket, rum and music, which is why a carnival is held here every June. The island's celebrations usually feature traditional Gombey dancing, with costumed performers marching to the beat of drums and percussion.