Are you looking for a quick and effective way to get rid of acne? Do you want to have clear, smooth and healthy skin? You can try PanOxyl Acne Foaming Wash, America's #1 Selling Acne Treatment!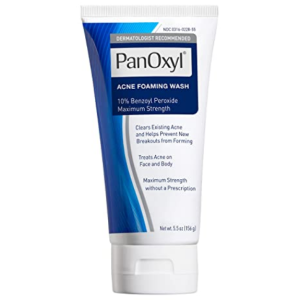 PanOxyl Acne Foaming Wash is a powerful cleanser that contains 10% benzoyl peroxide, the highest concentration available without a prescription. Benzoyl Peroxide is the #1 dermatologist-recommended anti-acne ingredient. It kills over 99% of acne-causing bacteria in just 15 seconds and helps prevent new breakouts from forming.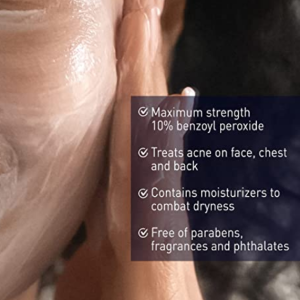 PanOxyl Acne Foaming Wash isn't just for our faces. Also use it on the chest, back and anywhere you have acne. It clears up existing pimples and helps prevent new ones from popping up. It also contains humectants to fight dryness and keep skin hydrated.
PanOxyl Acne Foaming Wash is easy to use. Simply wet your skin, apply a small amount of product and massage gently for 1-2 minutes. Then rinse thoroughly and pat dry. You can use it once or twice a day, depending on your skin type and needs.
PanOxyl Acne Foaming Wash is suitable for all skin types, even sensitive skin. It has a creamy texture and a mild fragrance that won't irritate your nose. It comes in a convenient pump bottle that dispenses just the right amount of product every time.
Order PanOxyl Acne Foaming Wash today and see what it does to your skin! You'll be amazed how quickly and easily it clears up acne, leaving you with radiant skin. PanOxyl Acne Foaming Wash is the ultimate solution to acne problems.