Are you tired of spending money on bottled water and looking for new ways to improve your tap water? Look no further than Brita Standard Replacement Filters. One of the most trusted names in water filtration, Brita has been providing homes with cleaner, better tasting water for over 50 years. That's why switching to Brita is recommended today.
First, Brita standard replacement filters use a unique filtration system that reduces impurities such as chlorine, lead, copper and mercury, which can all affect the taste and odor of your water. This filtration system is guaranteed to reduce up to 99% of any potentially harmful contaminants that may be present in the water.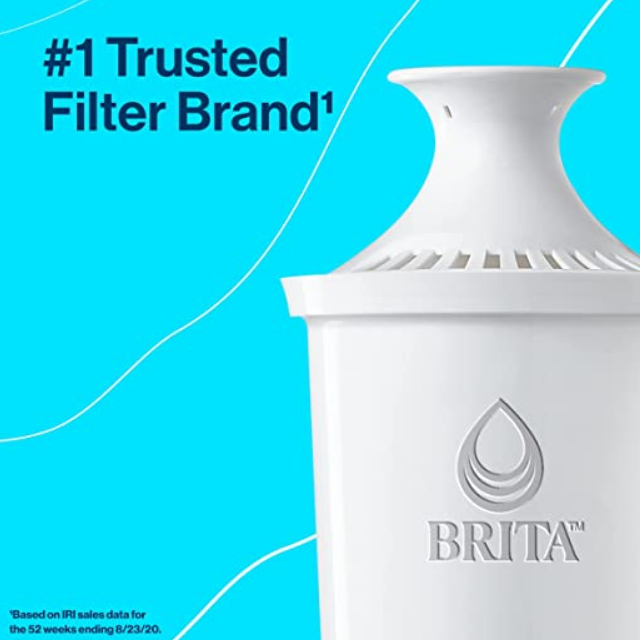 Second, Brita filters are very easy to use. These filters fit all Brita jug and dispenser models and easily replace existing filters. In just a few minutes, your new filter will be installed and ready to use. Plus, each Brita filter is durable enough to provide you with up to 40 gallons of fresh filtered water.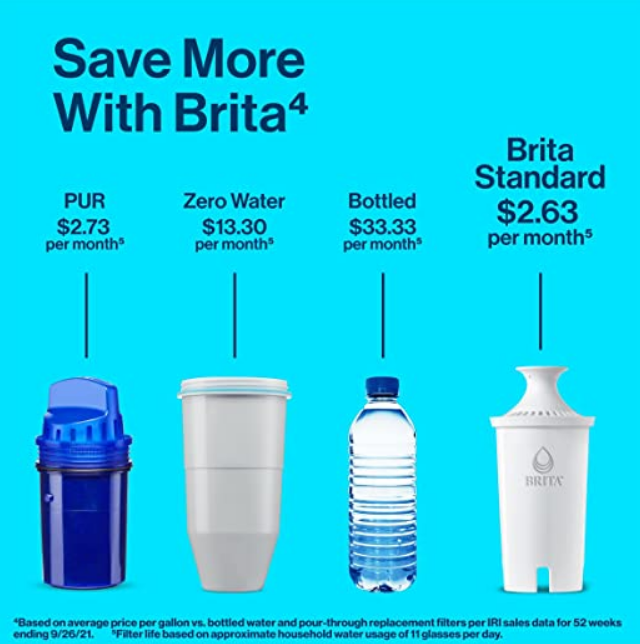 Another reason to choose Brita filters is their cost effectiveness. Investing in a Brita filter can save you money while still providing you with great tasting water. Compared to the cost of buying bottled water, Brita filters are more affordable in the long run.
When it comes to your water quality, you deserve the best. Whether you want to improve the taste of your tap water, reduce impurities or save money on bottled water, Brita Standard Replacement Filters are the perfect solution. Switch to Brita and start enjoying cleaner, better tasting water today.
In summary, if you're looking for a cost-effective, easy-to-use, and safe way to enjoy clean, fresh water, look no further than the Brita Standard Replacement Filter. With Brita, you can trust that you're getting the best water filtration technology on the market today.